Spring Stone Polishing
Looking for a Spring stone polishing specialist that can provide results beyond your expectations?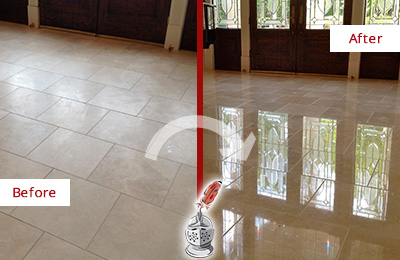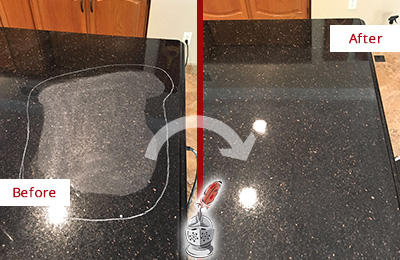 At Sir Grout Houston, we understand that beautiful stone surfaces including floors, showers, and countertops show signs of wear and deterioration with time. Our Spring stone polishing team of professional technicians has in-depth knowledge of the craft, and can return the amazing shine to these luxurious surfaces.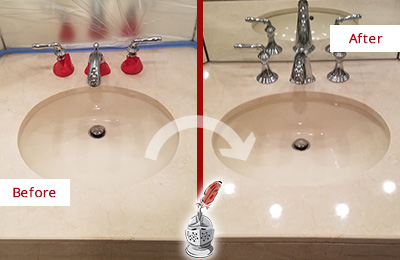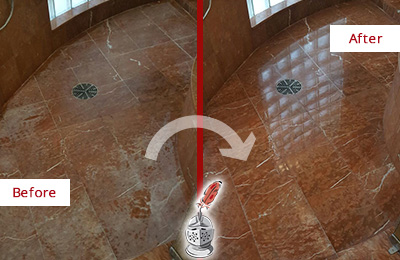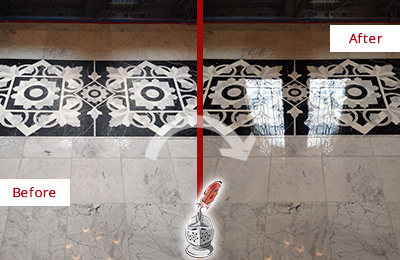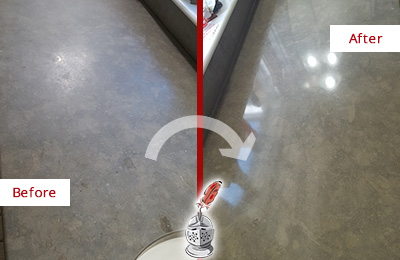 Traffic, harmful cleaning procedures, stains, and scratches damage the natural crystals on stones, leaving these originally sparkling surfaces looking dull. Improper care only expedites wear, and stone surfaces rapidly lose the reflective quality they once showed. When this happens, only our Spring stone polishing specialized treatment can bring life back to these surfaces. At Sir Grout Houston, our Spring stone polishing experts use a number of professional processes and techniques to return your stone to its original splendor.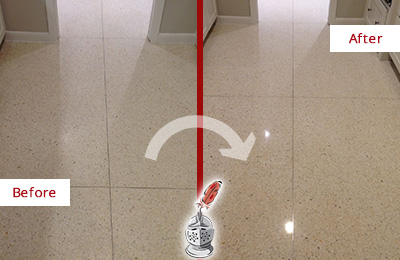 Stone Polishing Spring Texas
Spring stone polishing is the next step in refinishing your stone. Coming after the honing phase, the higher grit and sometimes combinations of higher grit compounds are used by our Spring stone polishing craftsmen to bring out your stone's sheen. During this process, a gorgeous deep shine blossoms forth from rubbing the stone with a series of abrasive materials and powders. The techniques that achieve this impressive degree of smoothness require special skills that only our unique Spring stone polishing professionals have.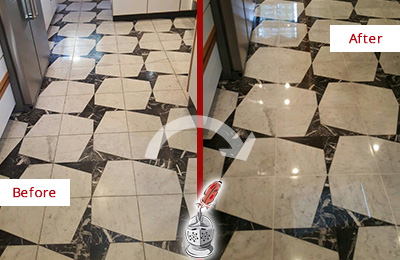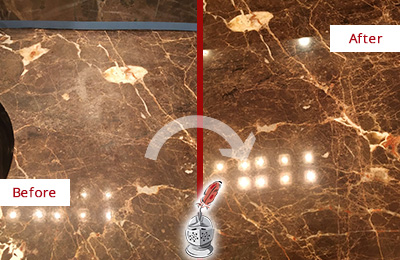 Natural stones like marble, travertine, granite or terrazzo require different procedures to revitalize a factory finish. stone polishing is one of the full restoration processes at Sir Grout Houston. After cleaning and honing, the stone surface recovers further with our Spring stone polishing treatment. This is a specialized procedure which requires skill and experience. Our Spring stone polishing professional craftsmen can restore stones surfaces to a true beauty and brightness.Call Sir Grout Houston at
(713) 856-9586
or use our online scheduling option at the top of this page for a free quote, and enjoy an unparalleled Spring stone polishing service for your home or business.