Sir Grout Houston Earns Valued 2017 Angie's List Super Service Award
The awards prizes Sir Grout's top-notch customer service.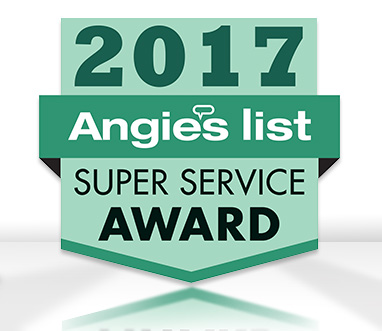 (PR WEB – 04/16/2018 8:00 AM CST) Sir Grout Houston has won 2017 Angie's List Super Service Award for their outstanding service. This prized award is given by Angie's List to acknowledge only the best service home improvement professionals every year.
Angie's List has been one of the most credible online directories for all kinds of home improvement professionals for over twenty years. With over 700 categories, this website offers unique tools to help clients find and rate the best professionals according to their performance, with markers that include punctuality, responsiveness, and quality. Angie's List gathers over ten million verified reviews to assist homeowners in choosing the right professionals for restoration.
All service providers who have been distinguished with the Super Service Award have gotten a majority of "A" ratings, reviews, and testimonials, complied with eligibility requirements, and passed a thorough background check to prove their status. All these prerequisites are necessary to guarantee clients the reliability of all professionals featured on Angie's List. Clients can feel safe allowing a team of restoration professionals into their home; this is a wonderful advantage that Angie's List wants to offer.
Angie Hicks, the website owner, says: "The Super Service award shows Angie's List commitment to inform homeowners about the most eligible professionals and to help professionals reach farther. Our website has unique tools to make sure that both home improvement professionals and clients get benefits: reliability, convenience, and excellence."
Sir Grout Houston's owner, Todd Wray, stated: "It is the second time in a row that Sir Grout Houston wins this award, and we couldn't be happier. We know how important it is and it makes us more motivated to offer the great service that our clients know us for. Clients are our reason for being, so we always do our best to offer high-quality results." Wray insisted, "We thank Angie's List for this distinction and commit to pursue higher standards with every new service."
Sir Grout Houston has been gaining popularity as one of the top hard surface restoration companies in the Houston area. More and more clients are hearing about Sir Grout Houston's excellence and hiring their services for hard surface maintenance. A wide range of hard surfaces such as marble, slate, granite, travertine, tile, among others, can be restored to their original state with the thorough procedures and top-quality products that Sir Grout Houston provides.
If you are looking for insuperable service in hard surface restoration, contact Sir Grout Houston's team of experts. You can call at
(713) 856-9586
or visit their website at
www.sirgrouthouston.com.
.