Sir Grout of Houston Is Proud to Receive the Distinguished Angie's List Super Service Award
Houston's leading hard surface restoration experts Sir Grout, received the coveted Angie's List's Super Service Award for their excellence in customer service.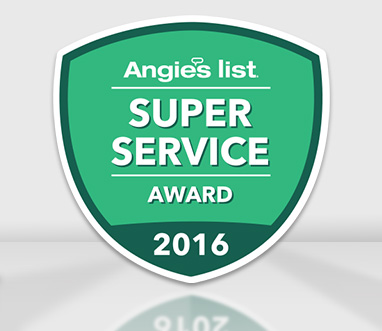 Houston, TX - (PR WEB – 02/03/2017 6:00 AM CST) Sir Grout of Houston, a distinguished hard surface restoration company, is proud to be among the highest ranks of home improvement service providers listed on the renowned Angie's List website. This achievement has made them privy of the Super Service Award for their exemplary performance in customer service.
"We are exceptionally proud of this achievement" commented Brian Fultz, owner of Sir Grout of Houston. "The Super Service Award is a testament to our work ethic, and our desire to always provide our customers with the most helpful and efficient service we can. We will do everything in our power to keep our standards high and our clients satisfied."
But what criteria must a company meet to win such a coveted prize? Well, to begin with, an unflinching persistence in the pursuit of excellence and a fastidious dedication to service. The 2016 Angie's List Super Service Award winners must check an ironclad list of requisites, some of which include an "A" rating in overall grade, recent grade, and review period grade. This grade is mostly based on ratings, testimonials, and reviews provided by customers. As such, all it could take is one bad review to prevent a company from winning the award.
It is a fact that only a very small percentage of the companies listed manage to sustain the quality of service required, and this cements Sir Grout of Houston's reputation as a first-rate service provider. "Companies that can meet higher demands without missing a beat in their exemplary performance standards truly do stand apart from their peers," said Angie's List Founder Angie Hicks. "Only a fraction of the hard surface restoration companies in Houston were able to do it."
The quantity and quality of reviews on Sir Grout of Houston's Angie's List profile document their great standing among their clients. The hard surface restoration company has painstakingly made sure to never tarnish their name with bad service, and their ever-growing number of clients have noticed and praised their dedication. This testimonial from Sal G., a homeowner from Houston, TX, is just one of many examples:
"My wife and I are veterans/victims of home remodeling and restoration projects at the hands of "skilled designers, builders and sub-contractors". I contacted Sir Grout, with no prior knowledge of them, to see if they could do anything with our botched tile job, as we didn't want to go through the expense and mess of having 9-year-old tile ripped up and replaced. We live in an 1887 home that is listed on the national registry of historic places and is a designated city landmark. The work they did looks better than the day it was installed. The entire process start to finish was enlightening. They not only showed up in their company vans when they said they would and worked a full day, but they also came in on the budget and didn't try to pad the bill once they started. Todd, Steve, Kevin and Chad were all very pleasant to work with, not only that, they all spoke and understood English. I recommend them without reservation."
If you are looking for a reliable hard surface restoration service, contact Sir Grout Houston's team of experts. You can call at
(713) 856-9586
or visit us online at
www.sirgrouthouston.com.