Welcome to the Countertops category for the Sir Grout Houston Blog. Here you'll find blog posts related to stone and tile countertops that we've restored. See the amazing transformations with the included before and after pictures. Feel free to share and leave your comments.
Published April 12, 2018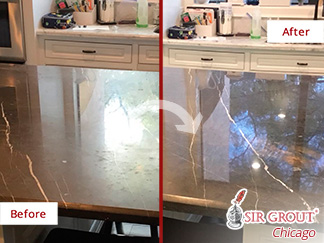 This Marble Kitchen Countertop in Houston, TX, Drastically Changed for the Better Thanks to Our Stone Polishing Services
Marble surfaces can add a touch of luxury to any home, but not knowing how to properly maintain them can cause issues. Every week, a married couple devoted time to cleaning their marble using a mix of vinegar and water, as her family had advised them to do.
READ MORE
Published January 23, 2018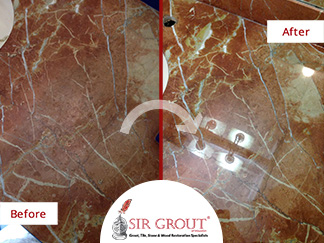 A Stone Honing in Houston, TX, Incredibly Changed the Look of This Bathroom Countertop
No matter how much a homeowner takes care of a house, sooner or later, time will leave its marků and a stone countertop is no exception. This Houston resident, her husband and their children lived in a beautiful house that they bought four years ago.
READ MORE