Welcome to the Fireplace category for the Sir Grout Houston Blog. Here you'll find blog posts related to stone and tile fireplaces that we've restored. See the amazing transformations with the included before and after pictures. Feel free to share and leave your comments.
Published November 23, 2018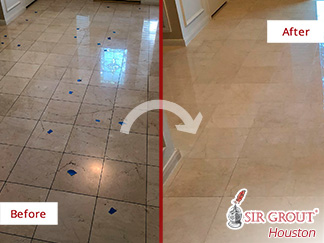 A Successful Stone Polishing Job in Houston Restored These Badly Damaged Surfaces
Stone polishing is a process by which natural stone surfaces are brought back to their former glory. With this procedure, homeowners can choose among several finishes to improve the appearance of the stone to their liking.
READ MORE