Welcome to the Terrazzo category for the Sir Grout Houston Blog. Here you'll find blog posts related to terrazzo surfaces that we've restored. See the amazing transformations with the included before and after pictures. Feel free to share and leave your comments.
Published November 27, 2017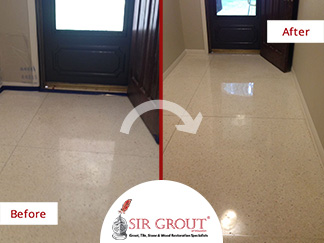 This Homeowner in Houston Said Goodbye to Etch Marks after an Outstanding Stone Honing Service
Most of us have considered renovating our house at one point. In fact, just rearranging our furniture can be enough to transform the entire feel of a room. However, sometimes, the renovations we need require a bigger effort or even professional help.
READ MORE
Published October 17, 2016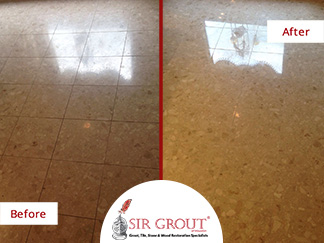 See How a Stone Polishing Service in Houston, TX Rejuvenated This Master Bath
These homeowners in Houston inherited their house from a relative more than 10 years ago. Even though the residence had stood uninhabited for a long time before they moved in, it remained in very good condition, so they never had to do big repairs.
READ MORE